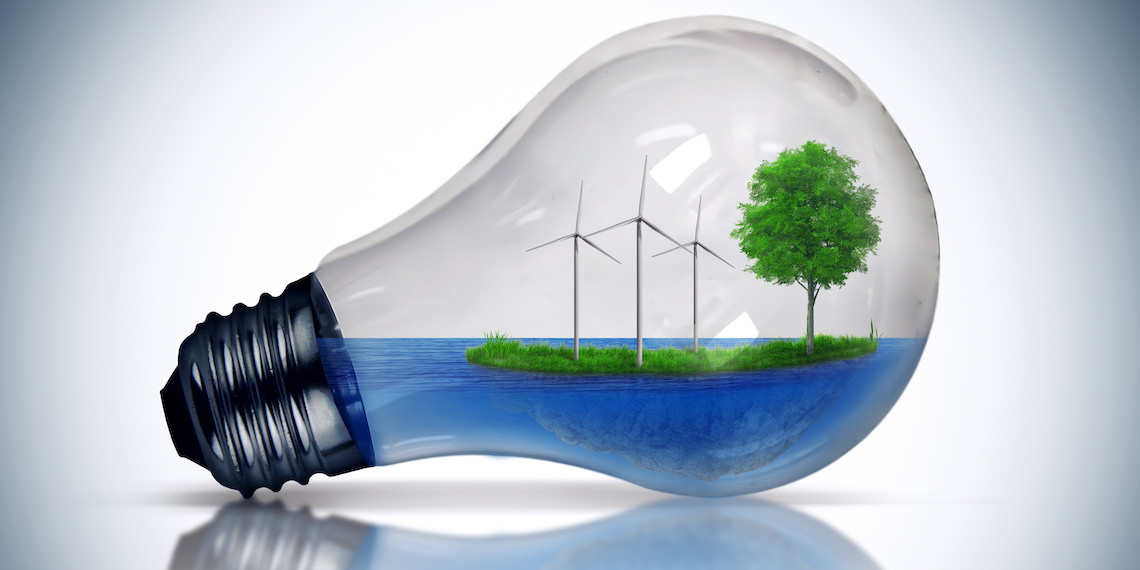 Lean to Green (L2G) strategies provides companies the ability to convert L2G activities into real business benefits and opportunities with positive results in three areas of; People, Planet and Profits, through social benefits, environmental improvements and financial performances.
Companies such as Toyota and GE are at the forefront of applying Lean and Green manufacturing which has become a focus worldwide. Environmental waste is just as bad as any other waste that creates an inefficient production process. Lean manufacturing activities are renowned for being focused on increasing production efficiency, but environmental wastes, such as excess energy and water use, and the costs involved with them need to become a bigger component of Lean. If cost-reduction opportunities from environmental wastes are overlooked, then the true costs of production are not really being accounted for, which is not Lean.
Lean manufacturing is about companies embracing change to reduce waste in how they produce a product or service. It engages and empowers employees to develop and implement ideas and requires a culture of continuous improvement. Making this change is cultural, and necessary for any company to survive, but it is incredibly difficult. Companies that adopt "Lean and Green Manufacturing" are embracing the environment at the same time embracing change itself, and starting down a path towards more efficient processes, less waste of all kinds, and empowered innovative employees. Going Green can be a tremendous motivator for Lean, and going Lean will become much easier if you connect it to going Green.
8 Step Guide for going Lean and Green
Know what Lean and Green really means. It is a process where you use more eco-friendly processes and products that help reduce or eliminate the seven wastes in manufacturing processes plus the eight wastes of environmental.
Identify, assess and manage risks to employees, customers, suppliers, contractors, visitors and the environment.
Conduct operations in compliance with all relevant legislation and other requirements as a minimum condition.
Consult and communicate regularly with employees about Lean Environmental Health and Safety (LEH&S) issues, improvements and about individual responsibilities.
Develop improvement strategies and Key Performance Indicators (KPIs) on a continual basis, with appropriate targets, which aim to eliminate unsafe conditions, reduce non-value wastes and prevent environmental pollution.
Prepare and provide the necessary resources and investment in time to meet the targets.
Continually conduct a Plan-Do-Check-Act (PDCA) review on performance and reassess the goals.
Develop procedures, work instructions, and training material to assist the workforce to develop;
A Safer place to work
Lean Systems to reduce non-value steps
Processes that eliminate environmental pollution and energy wastes
Solenoid Valves Control Alternative Energy's Future
Air, Water or any Media? Going Green is possible with PeterPaul.
PeterPaul designs, supplies and manufactures both components and entire managing systems to reliably control Alternative Energy solutions through any media type such as gas or liquid.
The control system that manages the media can be thought of as the "brain". We design systems of valve(s) and manifold(s) for simple to complex applications. We partner with customers and suppliers to solve problems in today's energy saving environments.
The valve typically acts as a release to the gas or other media depending on the application. If space is an issue or a reduction in the number of parts is needed, PeterPaul solves these issues with the utmost quality and experience.
PeterPaul is a proven Alternative Energy supply chain partner with a unique specialty and proven experience in the management of gas, liquid or any media. From design to production, managing Alternative Energy systems is a core competency at PeterPaul.
A PeterPaul Valve has an elevated status: with longevity, bubble tightness, smooth flow and quality you can trust for over 60 years. QUALITY. We do not just say it; we mean it and practice a higher standard in everything we do.